THE PINNACLE OF OUTDOOR HEATING
OUR PREMIUM ELECTRICAL PATIO HEATER
PRO V70, our premium wall-mounted model that combines cutting-edge technology with unrivalled performance, is the pinnacle of outdoor heating. This high-quality electrical patio heater is meant to exceed your expectations and take your outdoor settings to new heights of comfort and style. Notably, the PRO V70 is built to survive day after day of continuous use with full performance.
IR-TECHNOLGY: IR-X Carbon Black
ADJUSTABLE POWER: Yes, 900 – 2300W
ANGLE: Horizontal/Vertical
STYLISH DESIGN WITH LATEST TECHNOLOGY
You can turn your outside space into a pleasant retreat with the PRO V70. Enjoy relaxing evenings under the stars while soaking in the warm glow of this wonderful patio heater. Whether you're entertaining guests or simply resting after a long day, the PRO V70 provides unrivalled performance, ensuring that every minute spent outside is unforgettable. Choose PRO V70 for the finest in outdoor heating. This model sets the benchmark for quality, safety, style, and sustainability with its premium features, sleek modern design, IP65 water protection, and ideal for restaurants and cafés. PRO V70 – the pinnacle of patio heaters – will transform your outside environment and provide luxury relaxation.
PREMIUM MATERIAL
The PRO V70's aluminum body is designed to withstand the test of time while preserving its sleek and contemporary appearance. Its durable structure makes it a long-term investment for both home and business settings. This environmentally friendly design demonstrates the company's dedication to sustainable operations. PRO V70 is built to withstand the elements, with IP65 water protection. You may use this heater without fear of water damage or electrical risks, rain or shine. It's the ideal heating option for outdoor restaurants, cafés, and any other hospitality organization that wants to expand their dining spaces all year.
OPRANIC PRO HEATING AREA
The Opranic Pro V70 – series professional use, and the choice of materials is of the highest class, all rust proof and up to IP65 certificated. It is designed to last for many years with the highest efficiency. Therefore, even in harsh weather conditions, you can use your Opranic heater comfortably. The table below has information about the heating areas and mounting distances for the use of Opranic heaters. The heating area will vary depending on geographical conditions such as outside temperatures and the wind. Although in technical terms, the infrared rays of Opranic heaters are not affected by the wind or surrounding temperature, people will feel colder in windy and cold weather. When temperature loss is high, it is necessary to supply more energy. It is recommended to load 250 to 600 Watts per square meter to efficiently heat outdoors with an Opranic heater.
VOLT: 220-240
POWER CONNECTOR: TYPE "F" (EU STD)
POWER CORD LENGTH: 1,9 METER
POWER CORD DIAMETER: 1,5 mm
IR-X CARBON BLACK TECHNOLOGY
The latest IR-X Carbon Black technology provides higher efficiency and a longer lifetime. The IR-X Carbon Black heat lamp together with our tailored reflector especially for PRO V70 radiates the heat focused, and emits a deep warm glow with a very low glare that creates a warm ambience in your space that also absorbs very well for humans. PRO V70 with IR-X Carbon Black technology heats objects directly without warming up the air in the environment which avoids energy dissipation and maintains humidity.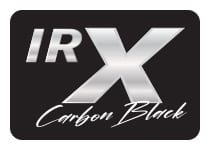 OPRANIC TECHNOLOGY
Opranic offers a diversified portfolio of mediumwave infrared heaters tailored to bring comfort heating to a variety of applications. Our products are manufactured for complete solutions for home, professional and industrial use for the widest range of applications.
INFRARED HEAT
The sun emits infrared rays or thermal radiation that travels approximately 150 000 000 kilometres through cold, dark space. When it reaches the earth surface, it is then absorbed by objects and converted into heat.
FREQUENTLY ASKED QUESTIONS
A perfectly matched infrared wavelength allows heating processes to be carried out at great efficiency with the right amount of energy. Read about best practice and other useful tips in our F.A.Q.
Phone and e-mail
Customer support
Phone: +46 8 559 203 60
Email: info@opranic.com