OPRANIC P6, Vertical Hybrid 900W, Infrared Panel Heater with Towel Holder
€409,00Free shipping
SKU: P6V1000-T001
Power: 900 Watt
Heat Coverage: Indoor, 10-20 m2
Product Construction: Metal , Steel
Technology: Dark Infrared & Convection
Control: In-built mechanical Thermostat
Mounting Type: Wall Mount
Mounting Direction: Vertical
Warranty: 5 Years
INFORMATION
WARM AND COSY BATHROOMS WITH STYLISH OPRANIC BATHROOM HEATERS
OPRANIC P6 Series, Vertical Hybrid, 900Watt, Infrared Panel Heater with Towel Holder
900 Watt, Dark infrared heating and Convection
Indoors, 10-20 m2 heat coverage
Dimensions LxHxW : 60x100x4 cm
Made of high-quality Metal housing
Weight: 11 kg
Wall Mounting, Vertical
Control: In-built mechanical Thermostat
Certifications: CE, RoHS, REACH, EMC
Safety: Overheating protection, Safety brackets
Colour: White
IP24 water splash protection
Volt: 230 Volt
5 years warranty
Upgrade your bathroom with OPRANIC's efficient and stylish infrared heaters, delivering a cosy and soothing warmth for your utmost comfort!
High-efficiency hybrid infrared heating technology available in powers 900W and 1250W. Innovative resistance & nano-tech wire cabling, 35% higher surface heat up to 120°C evenly distributed, 99% energy efficiency, uniform heat distribution, advanced insulation, high-quality metal body, easy & safe mount on ceiling or wall, IP24, smart home compatibility, 5-year warranty. CE, EMC, REACH, RoHS certified.
HYBRID TECHNOLOGY COMBINING INFRARED AND CONVECTION HEATING
OPRANIC Hybrid P6 Series offers high energy-efficient heating with its innovative dual hybrid technology, which combines infrared and convection heating with intensive sun-like, radiant heat plus heated air through its specially designed metal casing. Radiant warmth is directed towards the inside of the panel to heat the special convection plates within the casing. This significantly boosts efficiency, warming up the cool air from bottom to top and enabling the heater to produce more heat than any equivalent product on the market.
MAXIMUM ENERGY EFFICIENCY
The P6 Series features the latest dark infrared heating technology, ensuring instant heat and high energy efficiency. This is achieved through the use of in-house developed resistance and nanotechnology silicon wire cabling, with heat resistors spread entirely up to the edges of the heater. OPRANIC Hybrid series converts approximately 99% of the electrical energy into thermal output, providing maximum energy efficiency.
BUILT-IN MECHANICAL THERMOSTAT
Hybrid Heating, P6 Series by OPRANIC is an independent mobile heating system with a built-in thermostat, enabling instant heat to be supplied anywhere. Its mechanical thermostat that allows you to adjust the heater surface temperature, up or down, absolutely smoothly without pre-set heating levels. The built-in thermostat regulates the heating output by adjusting the surface temperature of the radiator.
ROBUST METAL PRODUCT CASING
The series is made of high-quality metal housing, providing durability and longevity. Despite its impressive warmth output, the P6 Series is slim at only 4 cm deep and features a premium white-matt textured design for touch-safety.
SAFETY LOCK MECHANISM MOUNTING BRACKETS
The specially designed mounting system, with its safety lock mechanism, allows the heaters to be securely installed on ceilings and walls, horizontally or vertically. The mounting system guarantees stability, preventing swaying or any other movement that conventional infrared heaters with cable or chain mounting systems are prone to.
TESTED AND APPROVED SAFETY
OPRANIC P6 Series holds the safety class IP 24: protected against water splashes from all directions, making it safe for bathroom use. Product comes with integrated  Overheating Protection. All our infrared panels are equipped with overheating and overvoltage security, which intervenes in the unlikely event of excessive heat build-up. The product is certified by CE, EMC, REACH, and RoHS and comes with a 5-year warranty. With OPRANIC, you're choosing safety-tested panel heaters every time.
EASY INSTALLATION AND COMPATIBILITY
It is compatible with other plugged-in thermostat systems in the market and can be integrated into plugged-in smart home environments, making it easy and quick to mount. This high energy-efficient infrared panel is immediately ready for use after being plugged into an outlet.
OPTIONAL ACCESSORY, STANDING LEGS
You can turn our OPRANIC Metal Series into a mobile heater with metal supporting legs. Thanks to its easy-to-use mounting bracket system, you can remove the device from the wall or ceiling and convert it into a versatile mobile heater.
Description
Please note the EU Ecodesign Regulation 2015/1188. In order to operate the heating in accordance with EU Regulation No. 2015/118, please use an additional electronic thermostat system, which has a "window open" detection and weekday programming. This product is only suitable for well-insulated rooms or for occasional use (EU Regulation 2015/1188 Article 3, Annex II b) II (2). The room temperature controller is not part of the product. Since the interfaces are open, you can either use your own thermostat system or, for example, use our OT50 thermostat system. The OPRANIC P6 series, Hybrid, has a mechanically integrated built-in surface temperature thermostat.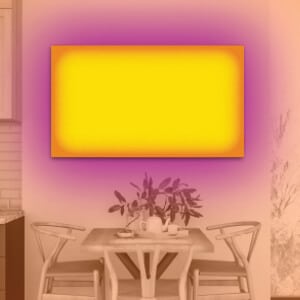 Flat housing: Only 4 cm deep. Combination of infrared heat and convection heat. Additional convection ribs. Dual hybrid heating with high efficiency. Continuous temperature control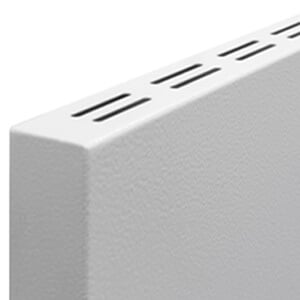 The OPRANIC Hybrid P6 series offers even more energy-saving electric heating with its innovative dual-hybrid technology, which combines infrared and convector heating with intensive, sun-like radiant heat and heated air through the specially developed metal housing. Radiant heat is directed towards the inside of the panel to heat the special convection plates inside the cabinet.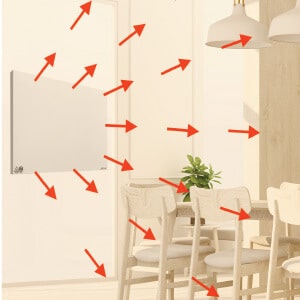 MAXIMUM ENERGY EFFICIENCY
Our infrared heaters convert approx. 98-99% of the electrical energy into thermal output. Our specially engineered resistance and nanotechnology silicon wire maximizes the surface temperature to 95-115°C, achieving 35% more surface heat while using the same amount of energy as comparable infrared heaters on the market, most of which are barely 70 reach °C.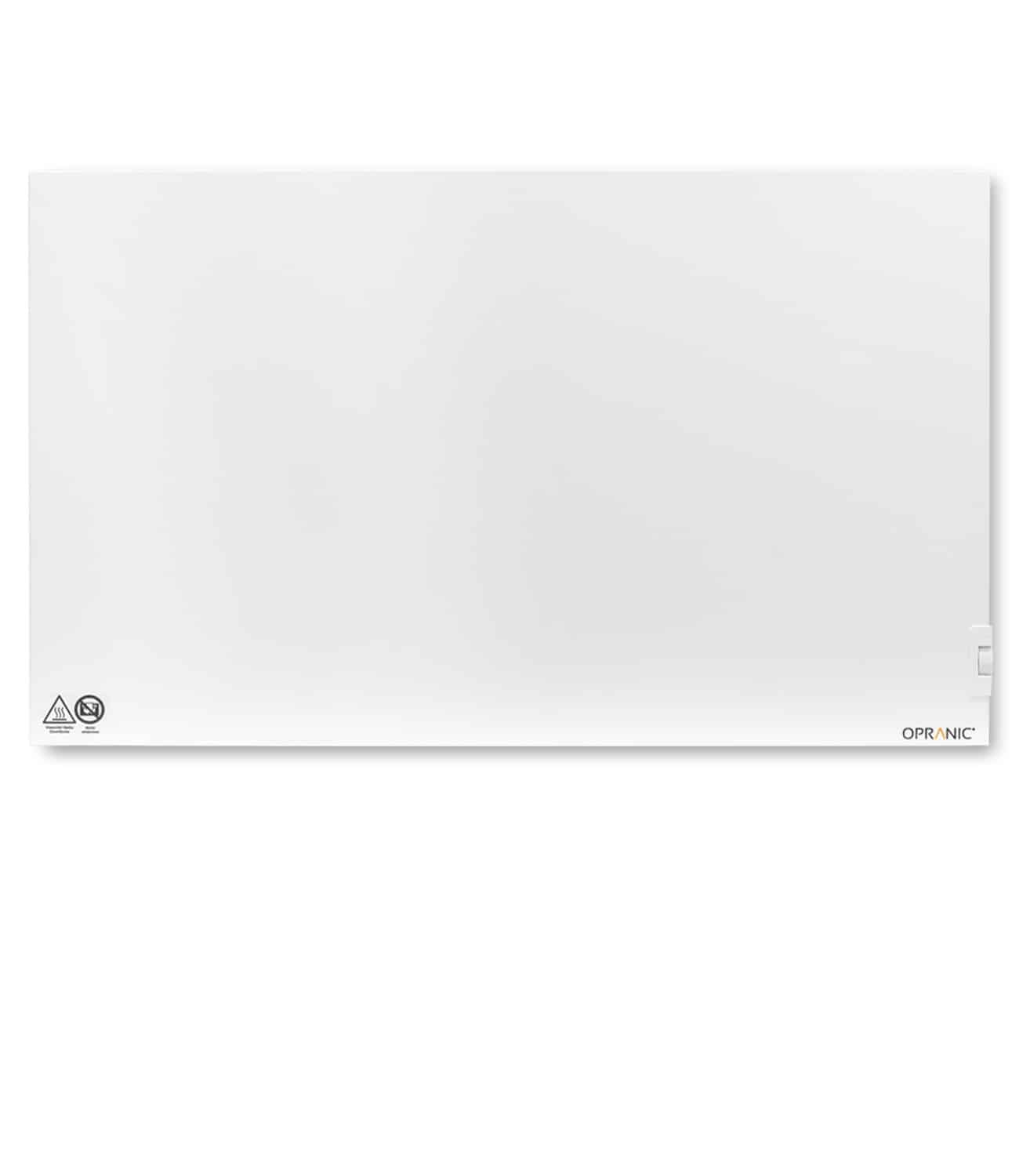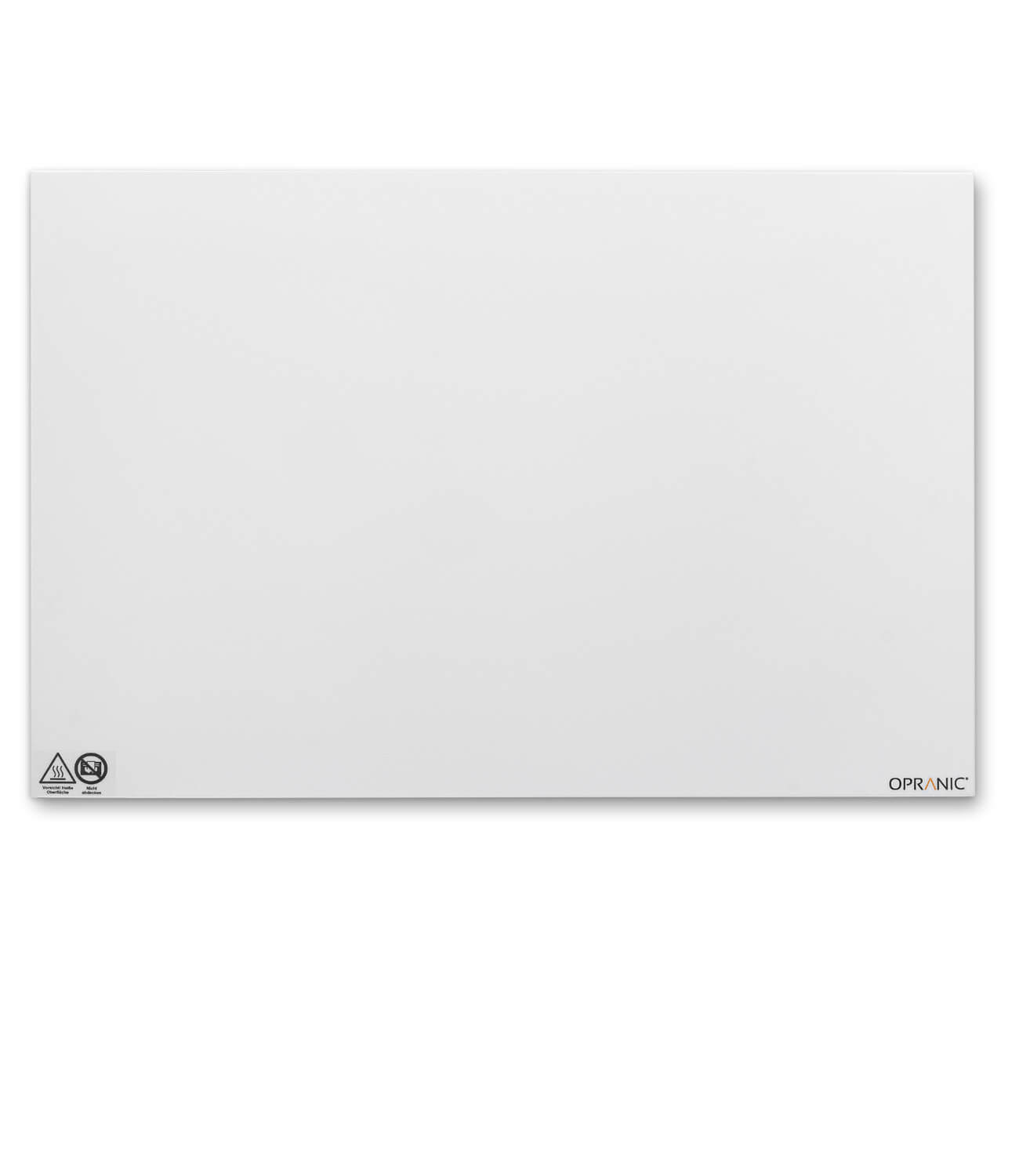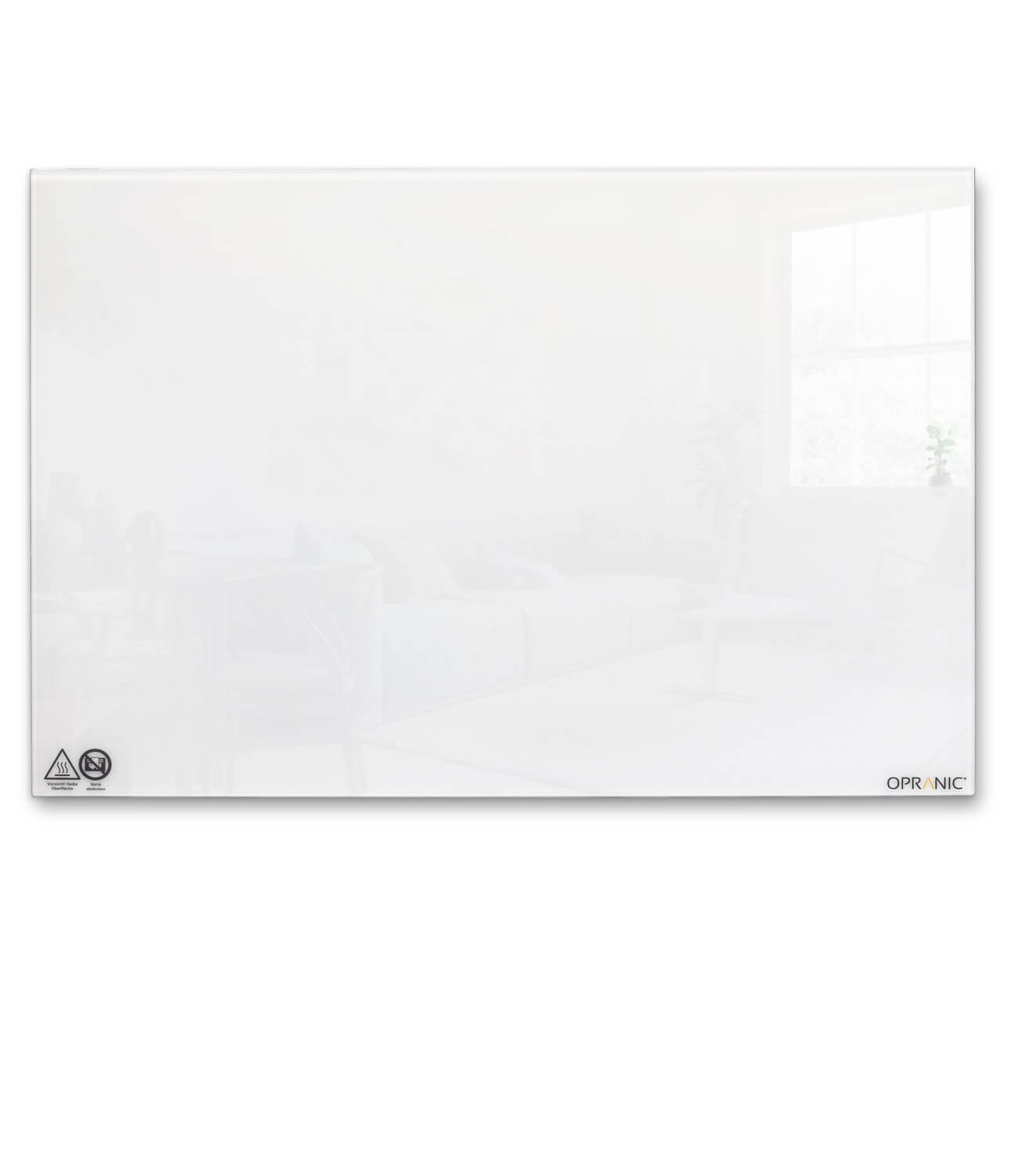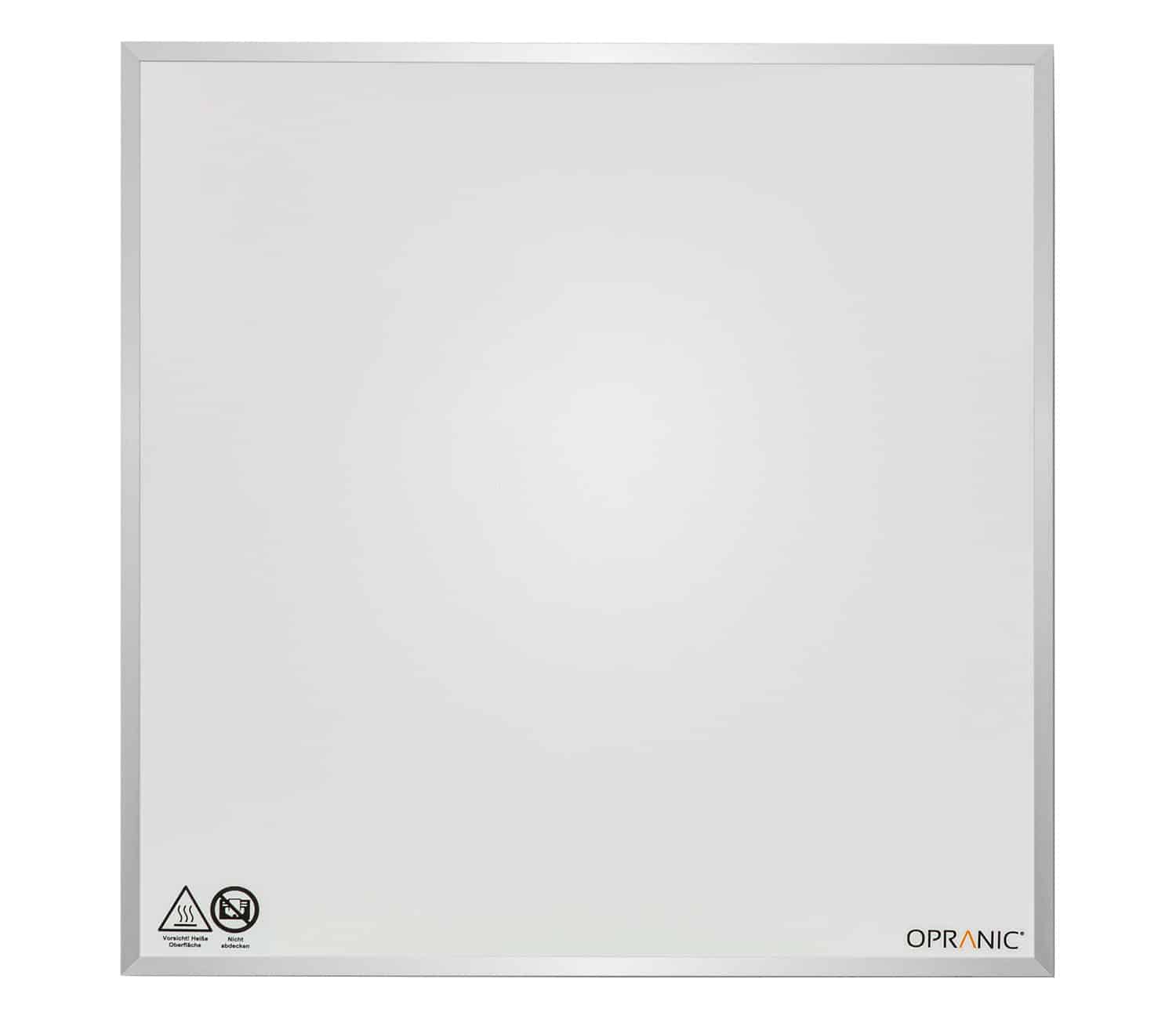 Optional: OPRANIC OT50 Thermostat
Optional: OPRANIC OT50 Thermostat
Optional: OPRANIC OT50 Thermostat
TÜV, CE, RoHS, REACH, EMC
TÜV, CE, RoHS, REACH, EMC