Sale
OPRANIC PRO V70, Wall Patio Heater 2300W, IR-X, IP65, Remote, Timer, Black
Free shipping
SKU: V70-23XRB
Power: 2300W
Adjustable power: Yes – 5 Power levels
Heat Coverage: Indoor: 25kwm, Outdoor: 8-12kwm
Remote control: Yes
IP protection: IP65
Technology: IR-X Carbon Black
Lifetime: Up to 12 000h lifetime
Warranty: 3 Years
Out of stock
INFORMATION
LATEST GENERATION TERRACE HEATERS
THE PINNACLE OF OUTDOOR HEATING
Opranic PRO V70 Electrical Patio Heater with 2300W
2300W Carbon Black Infrared heating lamp
5 power levels with remote control with 9 hours sleep timer functionality.
IP65 water protection
Integrated Electronic tilt switch
Colour: Jet black
3-year warranty
Introducing PRO V70: Our Premium Electrical Patio Heater
Experience the pinnacle of outdoor heating with PRO V70, our flagship wall mounted model that combines cutting-edge technology with unmatched performance. This premium electrical patio heater is designed to exceed your expectations and elevate your outdoor spaces to new levels of comfort and style. Notably, the PRO V70 is constructed to withstand continuous use day after day with full performance. Crafted aluminium body, PRO V70 is built to withstand the test of time while maintaining its sleek and modern appearance. Its robust construction ensures durability, making it a long-term investment for both residential and commercial settings. This eco-friendly design further solidifies its commitment to sustainable practices. With IP65 water protection, PRO V70 is engineered to brave the elements. Rain or shine, you can confidently use this heater without worrying about water damage or electrical hazards. It's the ideal heating solution for outdoor restaurants, cafés, and any other hospitality establishment looking to extend their seating areas throughout the year.
With PRO V70, you can transform your outdoor space into a cozy oasis. Enjoy pleasant evenings under the stars while basking in the comfortable warmth emitted by this exceptional patio heater. Whether you're hosting a gathering with friends or simply unwinding after a long day, PRO V70 delivers unparalleled performance, making every moment outdoors a memorable one. Choose PRO V70 for the ultimate outdoor heating experience. With its premium features, slim modern design, IP65 water protection, and suitability for restaurants and cafés, this model sets the standard for quality, safety, style, and sustainability. Upgrade your outdoor space and embrace luxurious comfort with PRO V70 – the pinnacle of patio heaters.
TECNICAL
[table id=2 /]
Description
IR-X CARBON BLACK TECHNOLOGY
The latest IR-X Carbon Black technology provides higher efficiency and a longer lifetime. The IR-X Carbon Black heat lamp together with our tailored reflector especially for PRO V70 radiates the heat focused, and emits a deep warm glow with a very low glare that creates a warm ambience in your space that also absorbs very well for humans. PRO V70 with IR-X Carbon Black technology heats objects directly without warming up the air in the environment which avoids energy dissipation and maintains humidity.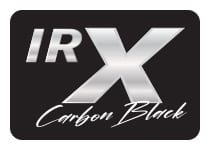 PATENTED SLIM BODY COOLING CONSTRUCTION
Experience unparalleled warmth and style with the Opranic V70 Wall Mounted Patio Heater. Certified with IP65 Water Protection, this all-weather companion delivers reliable comfort. Its patented, slim-bodied cooling construction ensures efficient heating. Crafted from rust-proof material, the Opranic V70 promises durability and long-lasting use. Most impressively, our heater maintains powerful warmth with a very low glare, keeping your patio cozy without disrupting the tranquil ambience.