Sale
NORVECO, STAR Portable or Wall mounted Patio Heater 1800W with Stand, Remote, IP44
SKU: STAR18RS
Power: 1800W
Adjustable power: Yes – 3 Power levels
Heat Coverage: Indoor: 18kwm, Outdoor: 6-9kwm
Remote control: Yes
IP protection: IP44
Colour: Silver
Timer: Yes – 9 Hours
Construction: Aluminium/plastic
Weight: 2,7kg
Dimensions (H/W/D): 23 x 97 x 13 cm (foot: 26x39cm)
Technology: Carbon Classic
Lifetime: Up to 5 000h lifetime
Warranty: 2 Years
INFORMATION
STAR– A FLEXIBLE CHOICE
USE STAR ON A STAND OR MOUNT IT ON THE WALL
STAR 1800W – Electrical Patio Heater
1800W Carbon Classic Infrared heating lamp
3 power levels with remote control with 9 hours sleep timer functionality.
IP44 water protection
Integrated Electronic tilt switch
Color: Silver
2-year warranty
WIDE RANGE OF USAGE
Stay warm and comfortable with the Norveco Star Infrared Heater! This innovative technology heats objects directly, just like the sun's rays, while conserving energy and preserving humidity. With high-efficiency mid-wave radiation, you'll enjoy soft heat with maximum efficiency. Perfect for outdoor patios and balconies, indoor spaces, garages and basements, this heater features 3 power modes, a 9-hour timer, and an electronic thermostat. Comes with an adjustable stand from 1.0 to 1.4 meters and is IP44 rated for outdoor use, or can be mounted on a wall. Enjoy peace of mind with the automatic tilt protection feature that shuts off the heater if it falls. Experience the warmth of the sun, indoors and out with the Star Infrared Heater!
Description
OPRANIC INFRARED – AT THE FOREFRONT
Our infrared heaters keep you nice and warm in the same way as the sun works. With our infrared heaters, we bring pleasant, inexpensive and efficient heat into every home and every commercial setting. In our range, you'll find energy efficient heaters, ideal for frequent use which will keep you warm in an economical way. We provide a choice of the latest infrared technologies, that is uniquely suited to the challenging requirements of heating outdoors, providing heat in an efficient way.
The latest IR-X Carbon Black technology provides higher efficiency and a longer lifetime. The IR-X Carbon Black emits a deep warm glow with a very low glare that creates a warm ambience in your space that also absorbs very well for humans. IR-X Carbon Black technology heats objects directly without warming up the air in the environment which avoids energy dissipation and maintains humidity.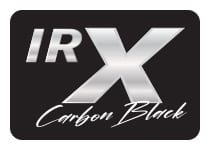 The infrared wavelengths have different properties depending on the object to be heated, so it is important to use the correct wavelength, and a well designed, constructed body to achieve efficient heating. Our technicians have further developed the efficient mediumwave technology at 2,4μm, to reach optimal heat radiation for various applications. The design of our products is mostly made by Scandinavian designers, while technical development and manufacturing is done in other parts of Europe. By having the design, technology and production in our control, we control the choice of components and subcontractors so that the end product meets the requirements for each purpose. In our laboratory, we continuously check the features of the final product such as efficiency, durability, etc. to ensure that our products maintain a high premium standard.